Paris top tourist attractions map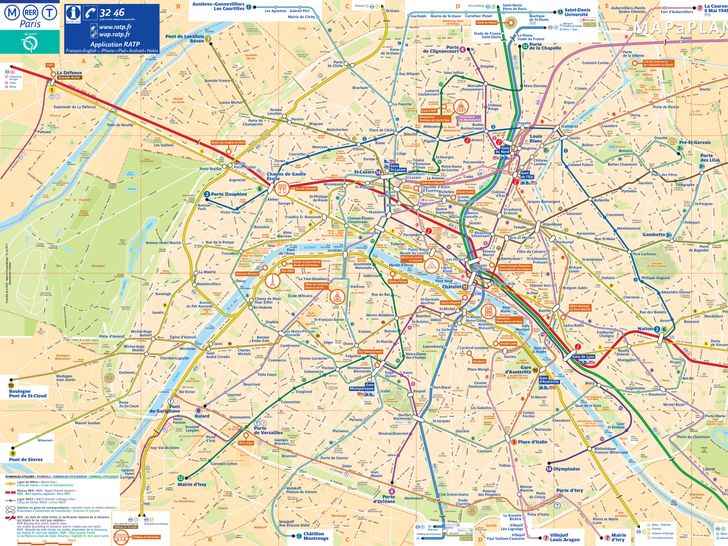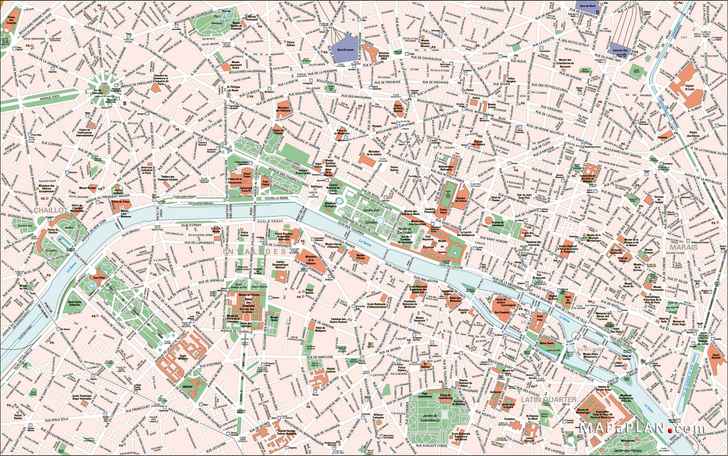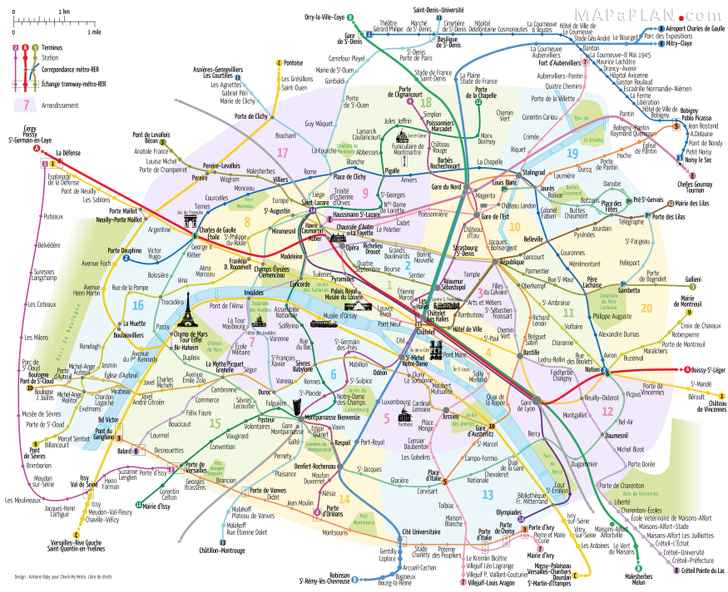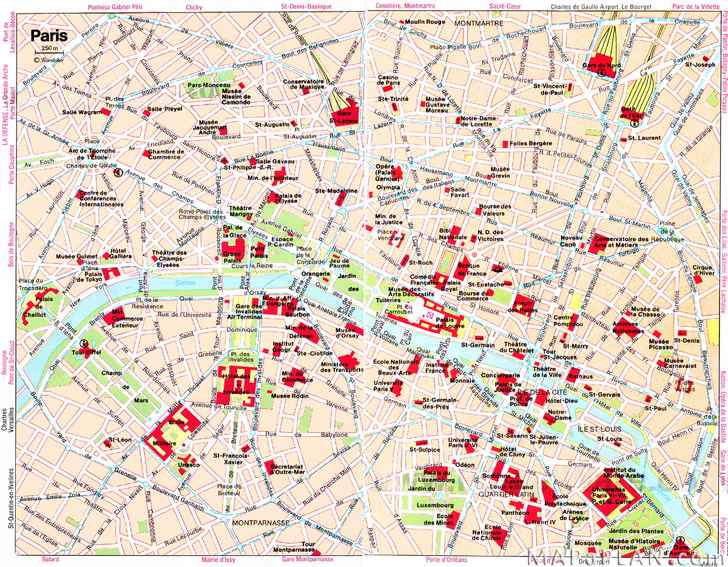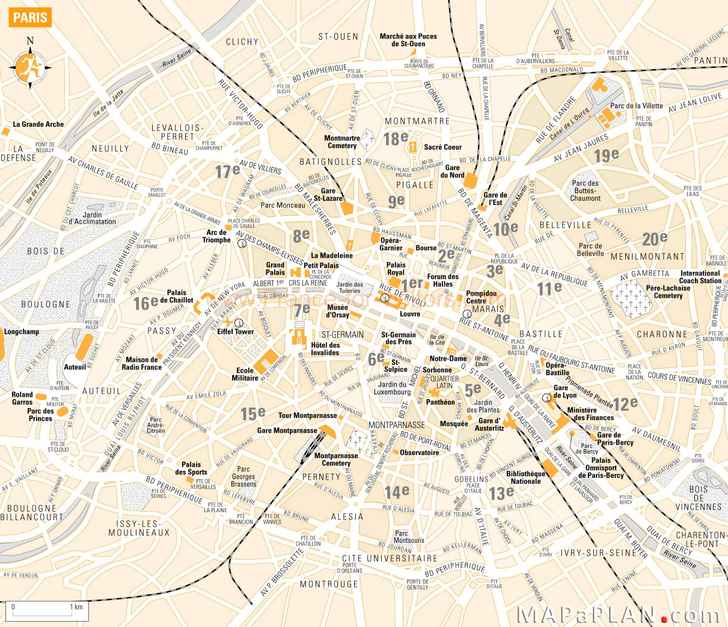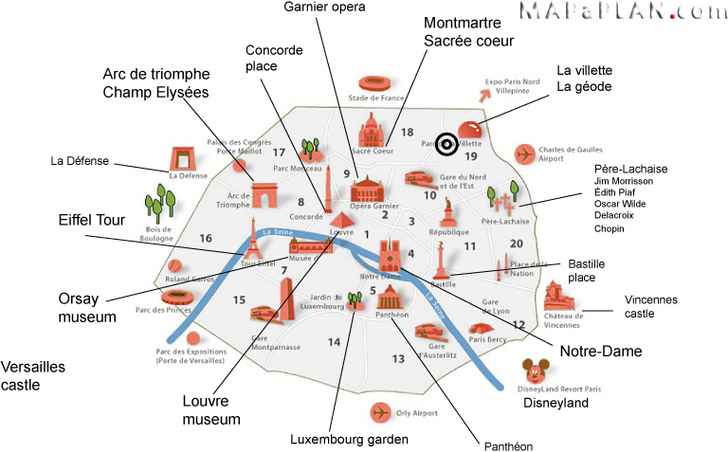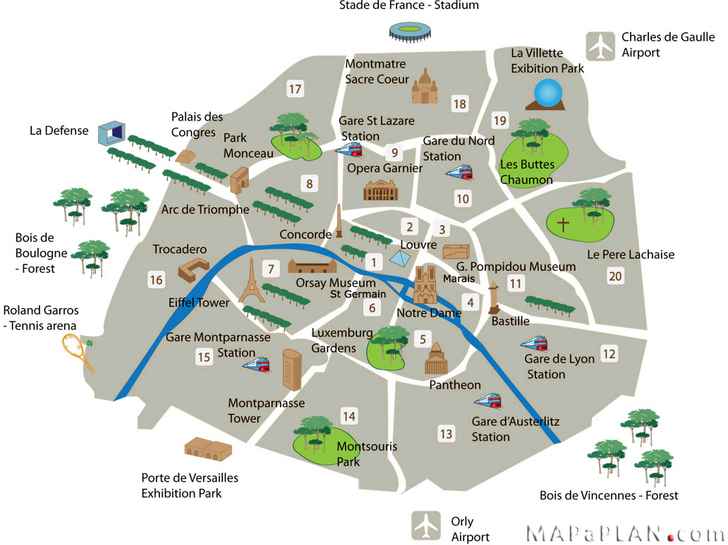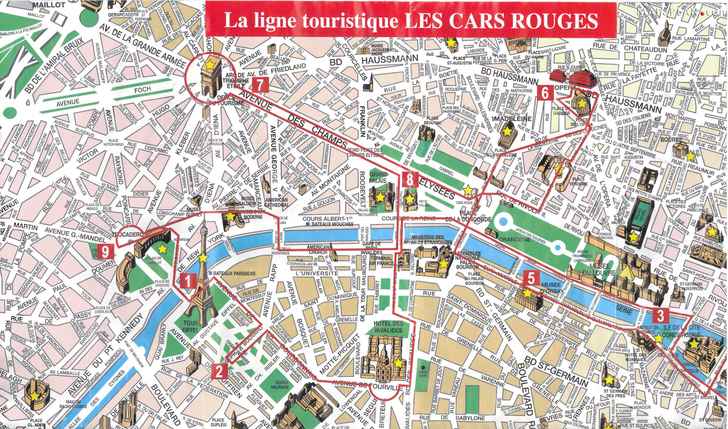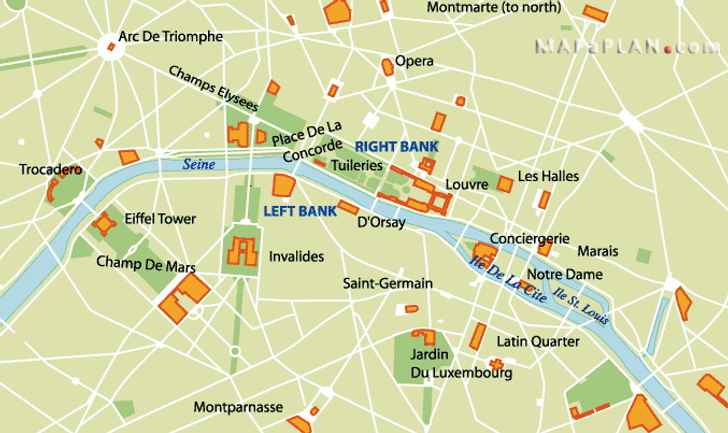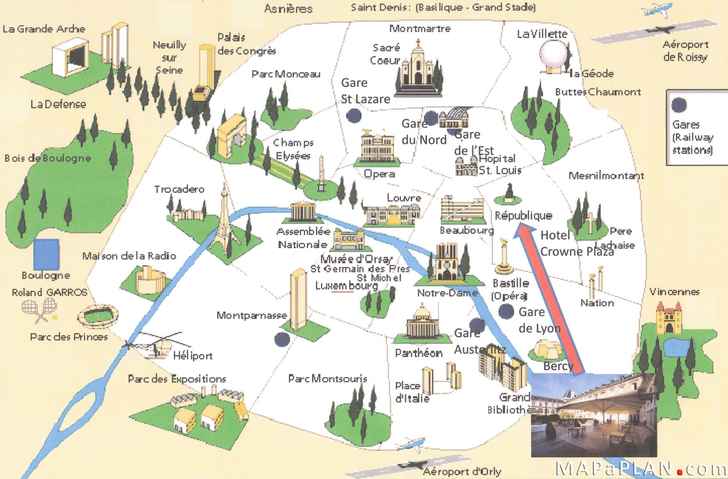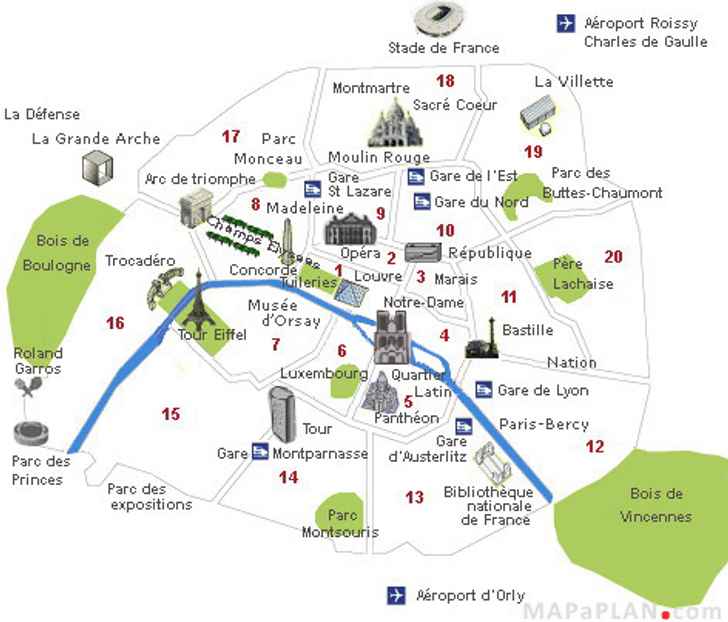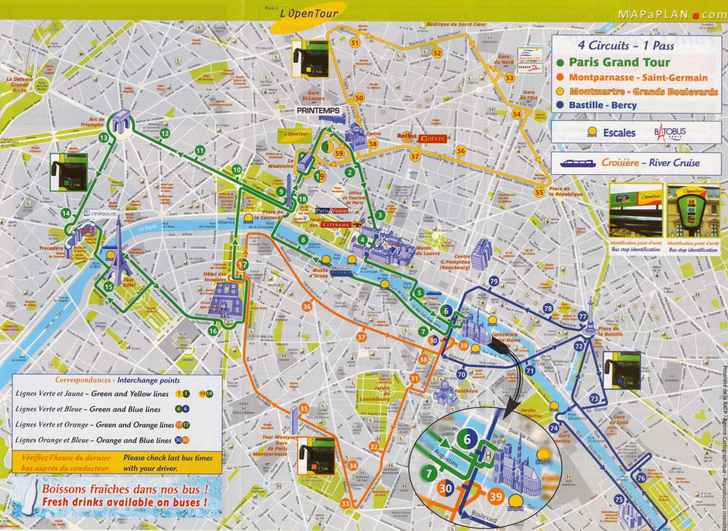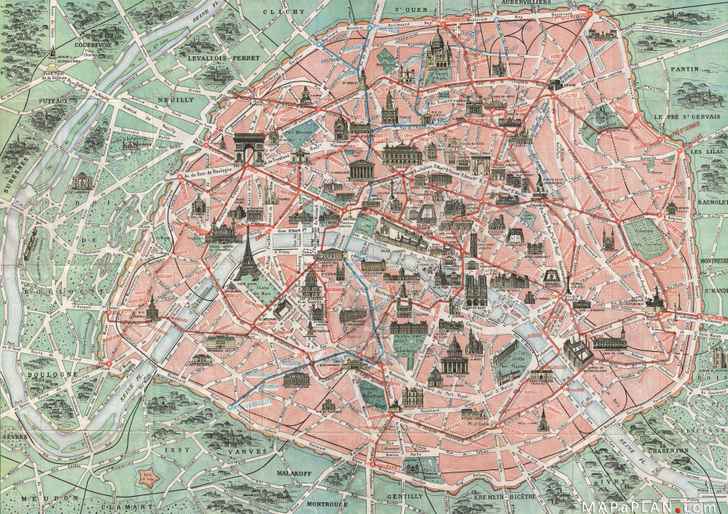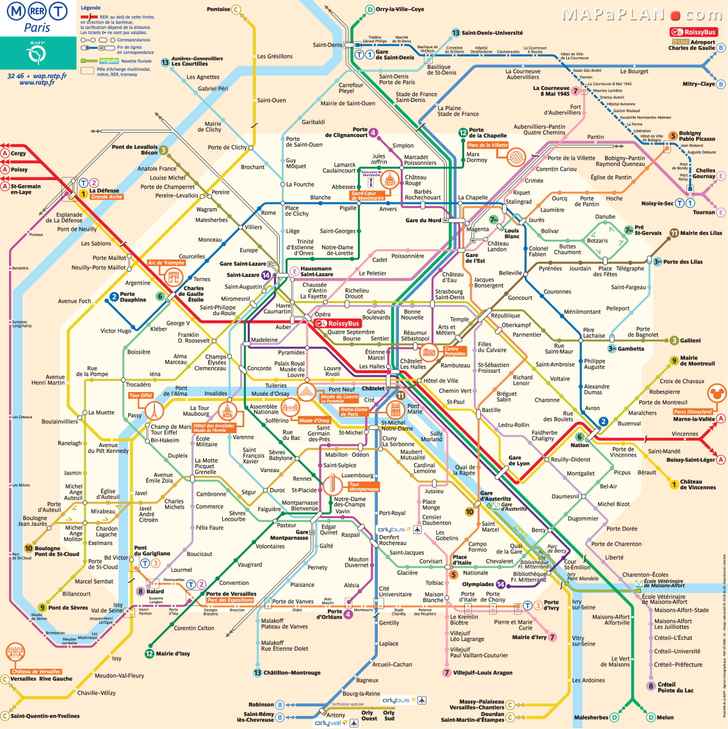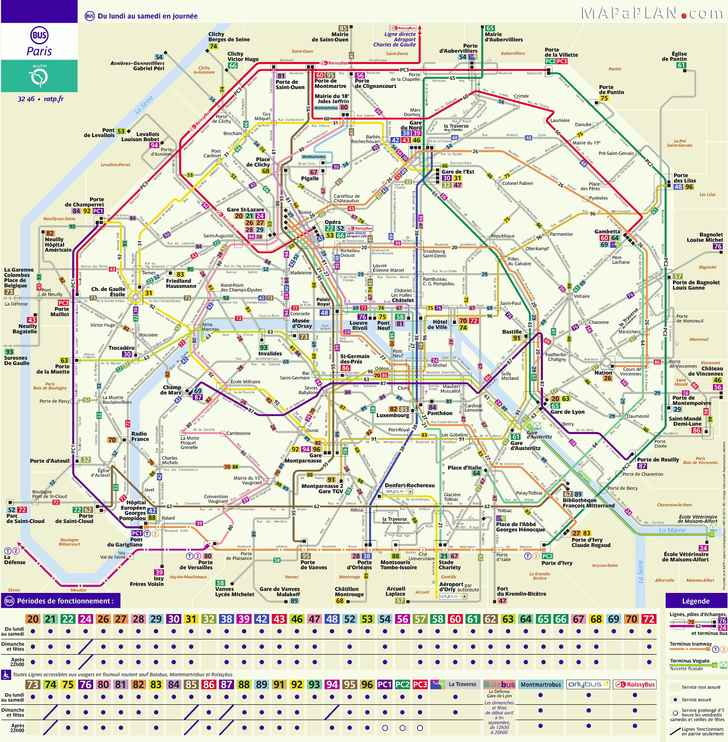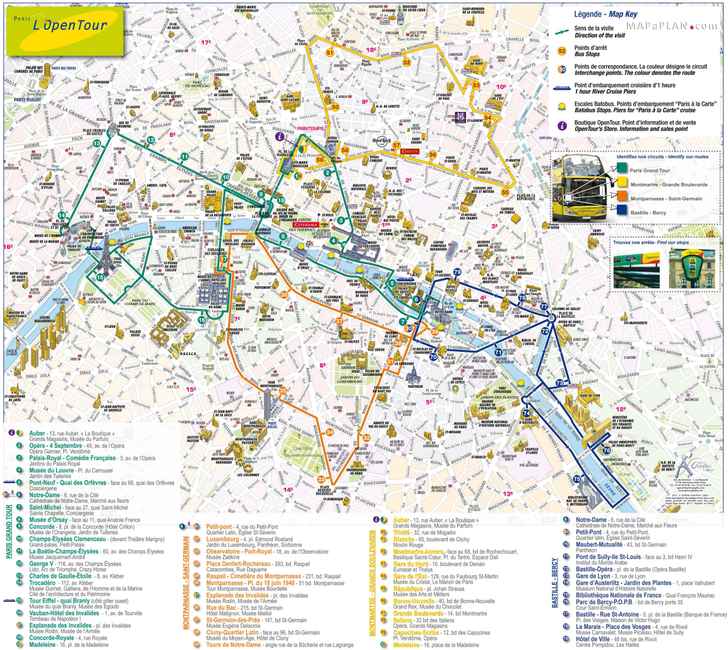 Paris top ten tourist attractions
From Notre-Dame to the Eiffel Tower, Paris holds some of the world's most famous sights and these ten attractions should be top of the list for any first-time visitor. With the exception of the overtly modern Pompidou Centre, they have been landmarks of this elegant and romantic capital for centuries and remain awe-inspiring sights, no matter how often you visit the city. Below is the list of the city's ten best sights and attractions, elected for their mass popularity, historical importance, or sheer aesthetic appeal. If you want to experience Paris' most essential and iconic places before exploring in more depth, this guide will help you pinpoint what to see and do first.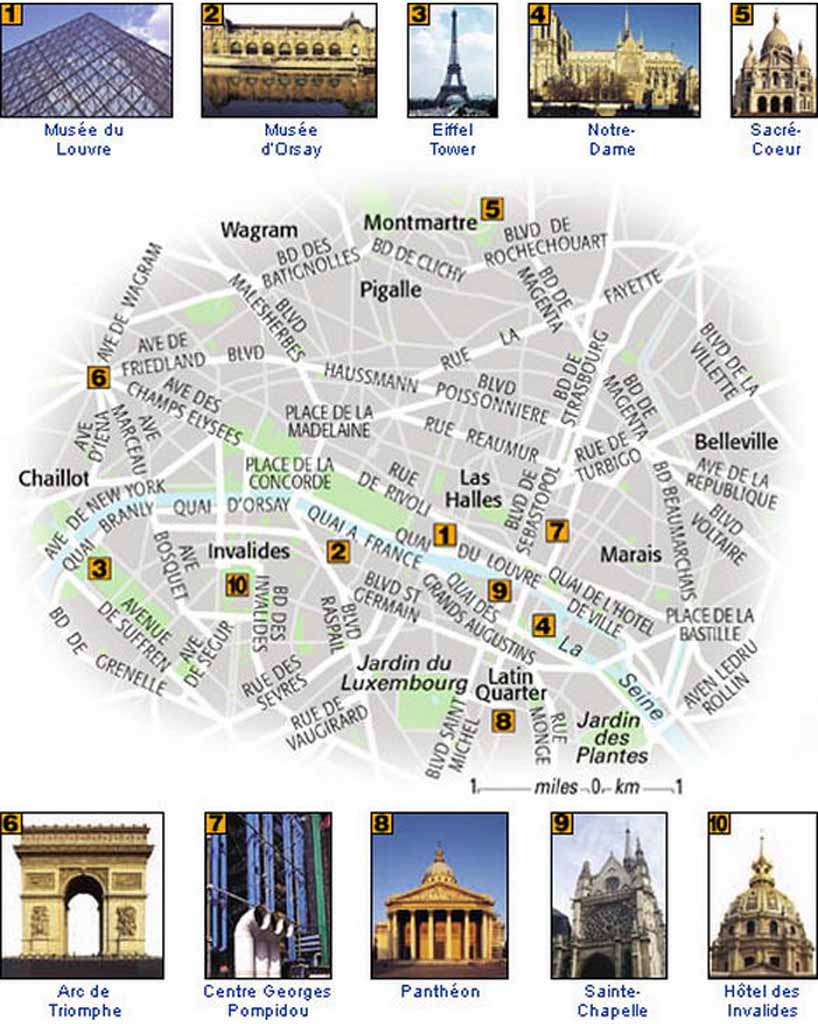 1. Musée du Louvre
The world's largest museum unsurprisingly also contains one of the world's most important collections of art and antiquities. To learn the Louvre in and out, you might need a lifetime. Still, one has to start somewhere. The secret to mastering the Louvre is to combine a few key works you definitely want to see with the discoveries you make by wandering aimlessly. The site of the world's largest and most diverse collection of pre-20th century painting, sculpture, and decorative objects, The Louvre is definitely one of Paris' most coveted attractions. Not forgetting the Mona Lisa and the Venus de Milo, bask in the works of Vermeer, Caravaggio, Rembrandt, and countless others. The palace itself is testament to a rich history spanning from the medieval period to the present.
2. Musée d'Orsay
Walk over the bridge from the Louvre to the Musée d'Orsay - and see the bridge between classical and modern art. Housing the world's most important collection of impressionist and post-impressionist painting, the Musée d'Orsay's light, airy rooms whir you through three floors of modern wonders, from Degas' ethereal dancers to Monet's water lilies, all the way to Gaugin's leafy jungles. Major works by Van Gogh, Delacroix, Manet, and others await you, too.
3. Eiffel Tower
More than any other landmark, the Eiffel Tower has come to represent an elegant and contemporary Paris. The iron tower, which was built for the 1889 World Exposition by Gustave Eiffel, was wildly unpopular with Parisians when it was unveiled, and was nearly torn down. It has since attracted over 220 million visitors, and it would be hard to imagine Paris now without it. The tower crowns the Paris night sky with its festive light, and glitters up a storm every hour. Note that queues are shorter if you come late at night. The Eiffel Tower has a fabulous luxury restaurant, Le Jules Verne (with its own lift) and has just added a Champagne bar on the top floor. Cliché? Maybe. But essential.
4. Notre-Dame
This great Gothic cathedral, founded on the site of a Roman temple, was completed in 1334 and is a repository of French art and history. It also represents the geographical heart of France. No first trip to Paris is complete without a visit to this marvel of architecture. One of the most singular and beautiful cathedrals of Europe, Notre Dame Cathedral's dramatic towers, spire, stained glass and statuary are guaranteed to take your breath away. Witness firsthand the spot that was once the heartbeat of medieval Paris, and that took over 100 years of hard labor to complete. Climbing the North tower to see Paris from the hunchback Quasimodo's vantage is essential, too. You'll soon understand why Notre Dame is one of Paris' top attractions.
5. Sacré-Coeur and Montmartre
With its unmistakeable white dome, the Sacre Coeur sits at the highest point of Paris on the Montmartre knoll, or butte. This basilica, which was consecrated in 1909, is best-known for its garish gold mosaic interiors and for its dramatic terrace, from which you can expect sweeping views of Paris on a clear day. Take the funicular up with a metro ticket and stop off at Sacre Coeur before exploring the winding, village-like streets of Montmartre. And after expending all your energy climbing Montmartre's formidable hills and stairs, consider a traditional Parisian cabaret at the legendary Moulin Rouge.
6. Arc de Triomphe
The 164-foot Arc de Triomphe commissioned by Emperor Napoléon I does exactly what it was made to do: evoke sheer military power and triumph. It was built in an age when leaders erected monuments in their own honor, and scaled to their egos. The arch's beautiful sculptures and reliefs commemorate Napoléon's generals and soldiers. Visit the Arc de Triomphe to begin or culminate a walk down the equally grandiose Avenue des Champs-Elysées. You can't help but feel grand yourself.
7. Centre Georges Pompidou
Parisians consider the Centre Georges Pompidou to be the cultural pulse of the city. This modern art museum and cultural center, located in the neighborhood affectionately dubbed Beaubourg by locals, opened in 1977 to honor president Georges Pompidou. The Center's signature skeletal design, which evokes bones and blood vessels, is either loved or reviled (no in-betweens). If wacky design isn't your cup of tea, the permanent collection at the National Museum of Modern Art is a must and features works by Modigliani and Matisse.
8. Panthéon
Today Paris's beautiful Panthéon building is a fitting final resting place for the nation's great figures. However, it was originally built as a church, on the instigation of Louis XV to celebrate his recovery from a serious bout of gout in 1744. Dedicated to Sainte Geneviève, the structure was finished in 1790 and was intended to look like the Pantheon in Rome, hence the name; in fact it more closely resembles St Paul's Cathedral in London. During the Revolution it was turned into a mausoleum, but Napoleon gave it back to the church in 1806. It was later deconsecrated, handed back to the church once more, before finally becoming a public building in 1885.
9. Sainte-Chapelle
La Sainte Chapelle is a 13th century Gothic chapel built on the Ile de la Cité in the heart of Paris and commissioned by Louis IX. When you ascend into the chapel you are indeed struck by the weightlessness of the space, an effect achieved by the sheer amount of glazing, with the roof seeming to be held up by glass. The colour and saturation of the stained glass is tremendous as it wraps around the volume. This is a space to spend time in savouring the views and the experience. And worth the long queues that seem to be there all year round.
10. Hôtel des Invalides
Hotel des Invalides was built between 1670 - 1676 by King Louis XIV as a residence for sick and injured soldiers. Today, the complex of buildings designed by the architect Libéral Bruant, contain monuments, museums and mausoleums relating to French military history. The complex is easily recognisable on the Parisian skyline because of the 107 metre high (351 ft) gold gilded baroque dome that sits on top of the Hotel des Invalides' Royal Chapel, designed by Jules Hardouin Mansart. The Royal Chapel is now a mausoleum visited by tourists who flock to see the tomb of Napoleon Bonaparte, whose remains where interned here in 1861.
Related keywords
2021, 2022, 2023, 2023, 2024, 2025, 2026, 2027, download, print, printable, free, detailed, aerial, bird's eye, guide, map, plan, planner, travel, sightseeing, visit, trip, tour, tourist, what to do, where to go, things to do, must see, top attractions, points of interest, places, sites, sights, buildings, spots, destinations, locations, landmark, museum, in a week, in 3 days, one day, city, route, metro, subway, underground, tube, bus, kids, chidren, top 10, top ten, popular, famous, interesting, highlights
Seating plans and charts of entertainment venues showing detailed seat and row numbers
High resolution, printable travel guide maps of cities showing top tourist attractions