Singapore top tourist attractions city travel maps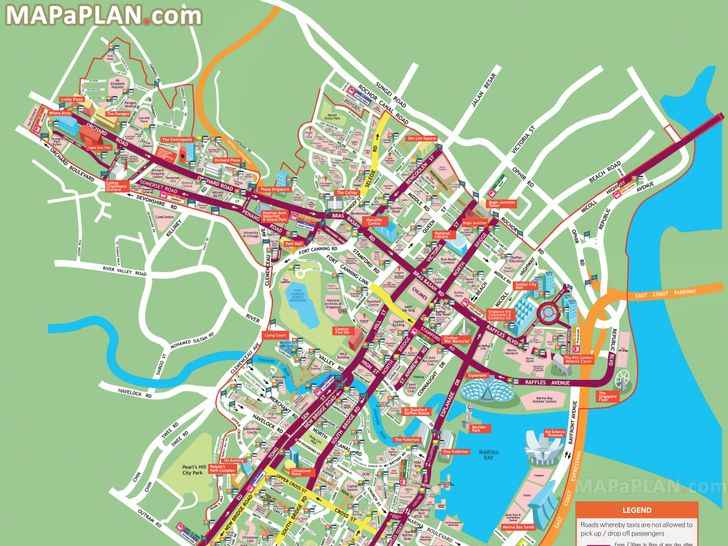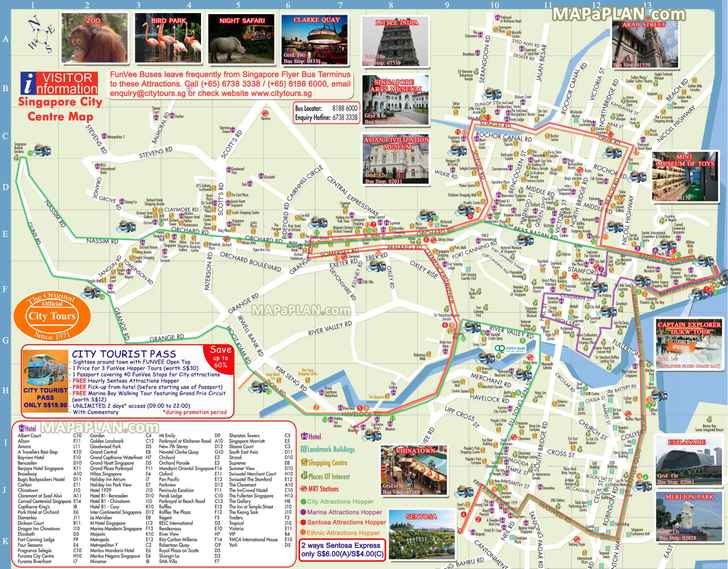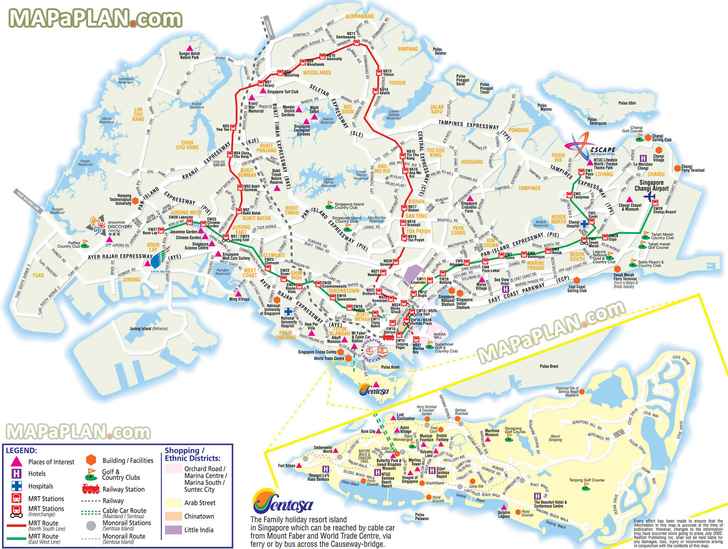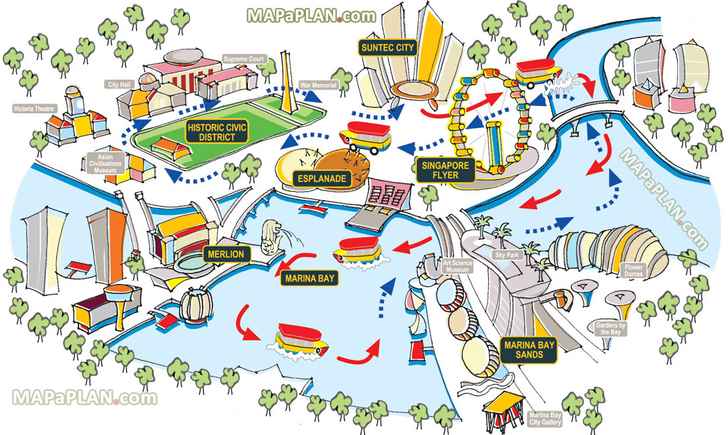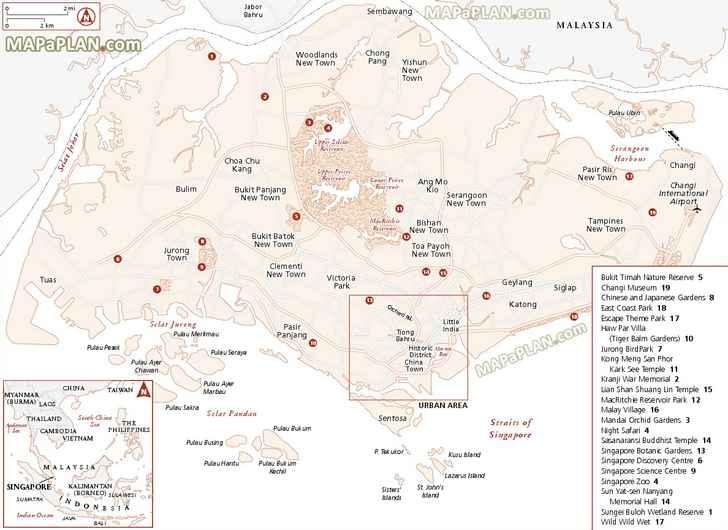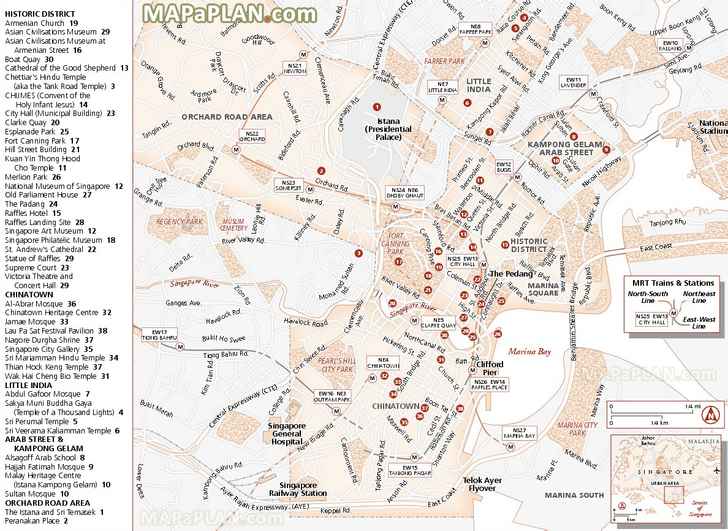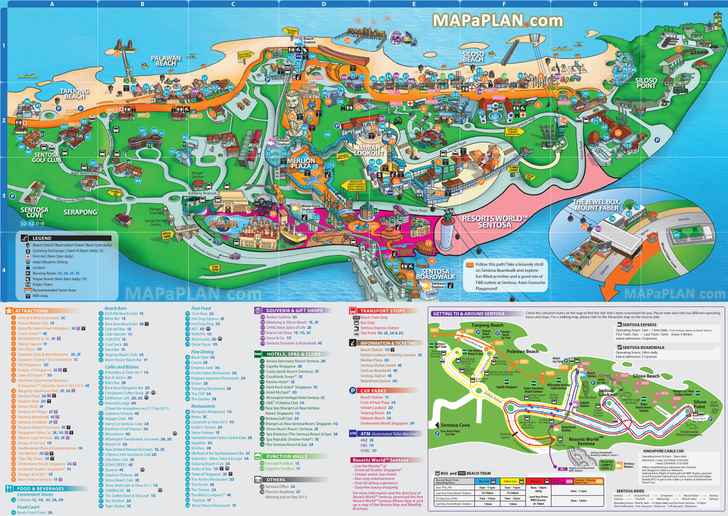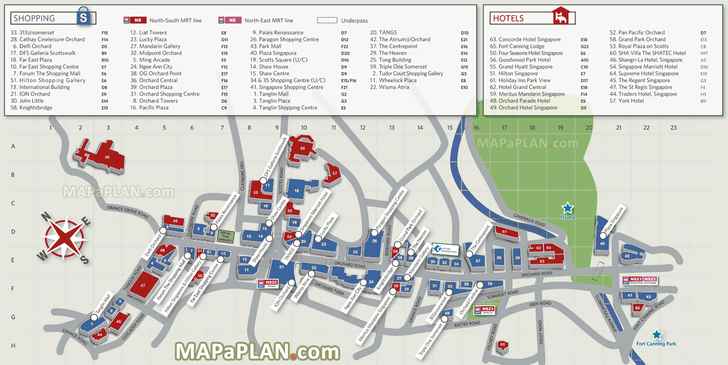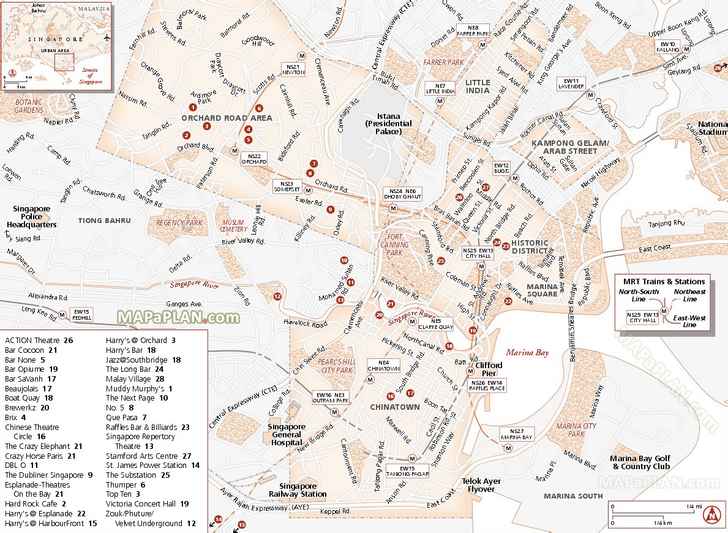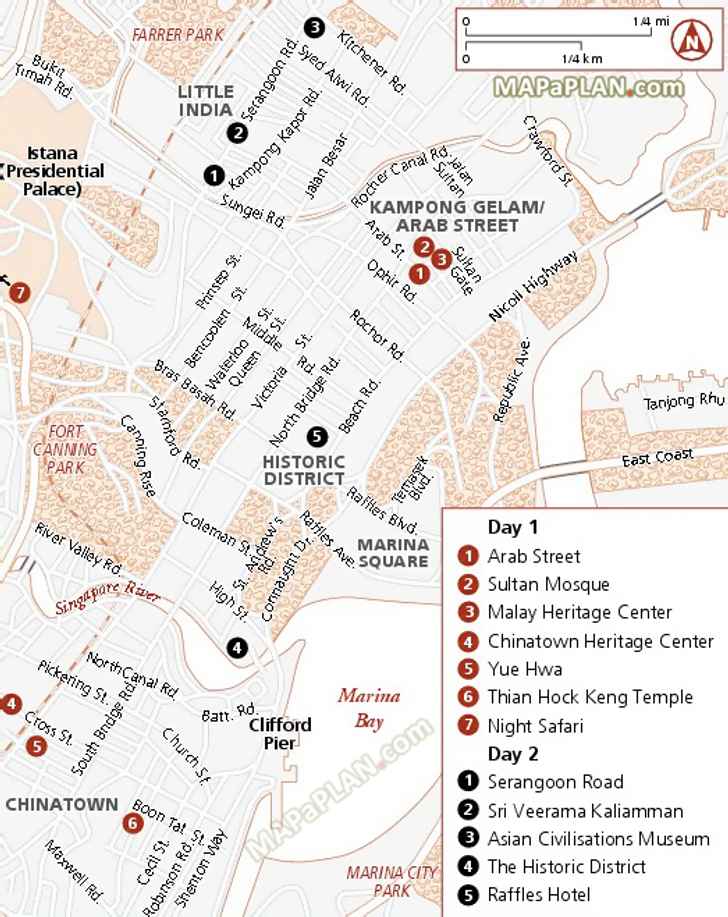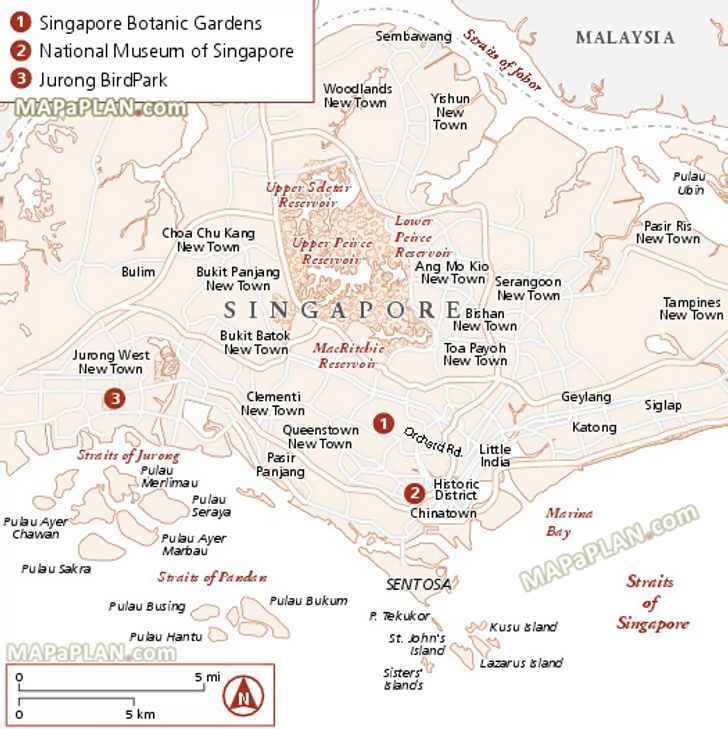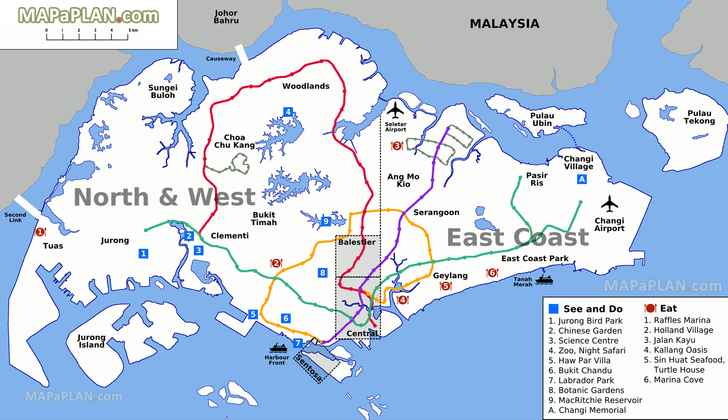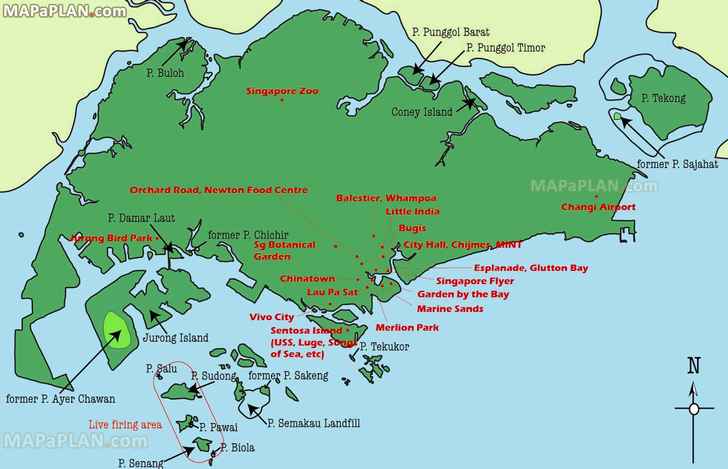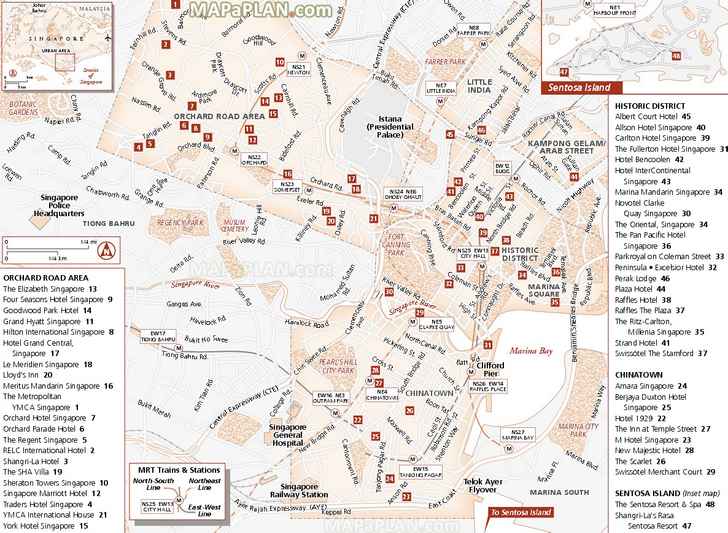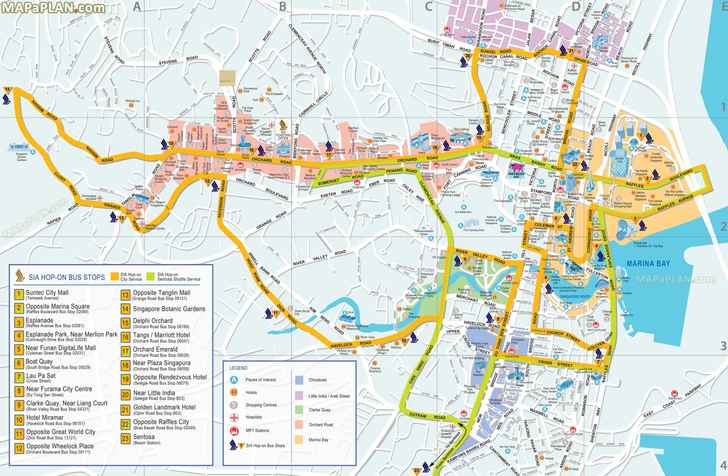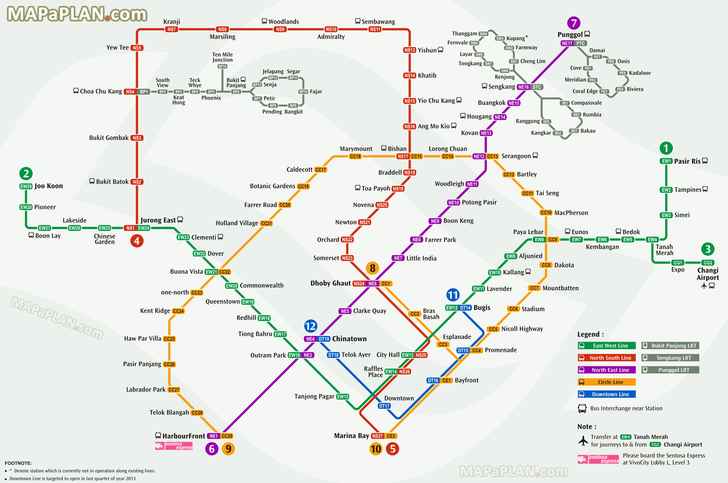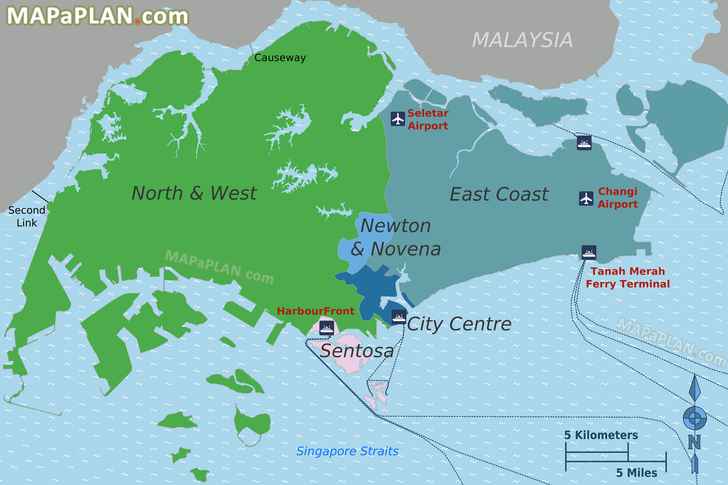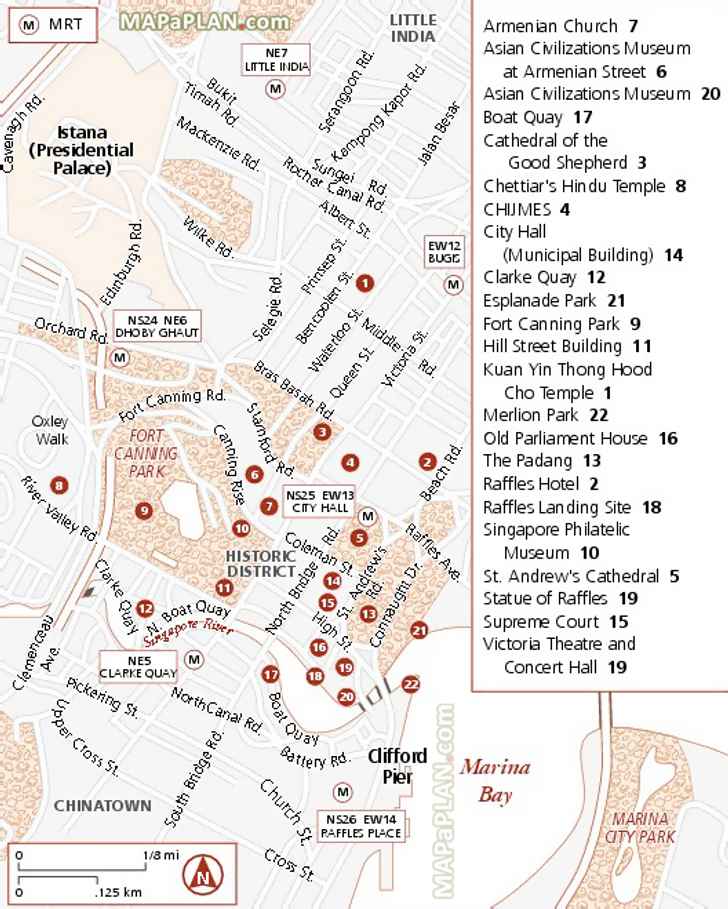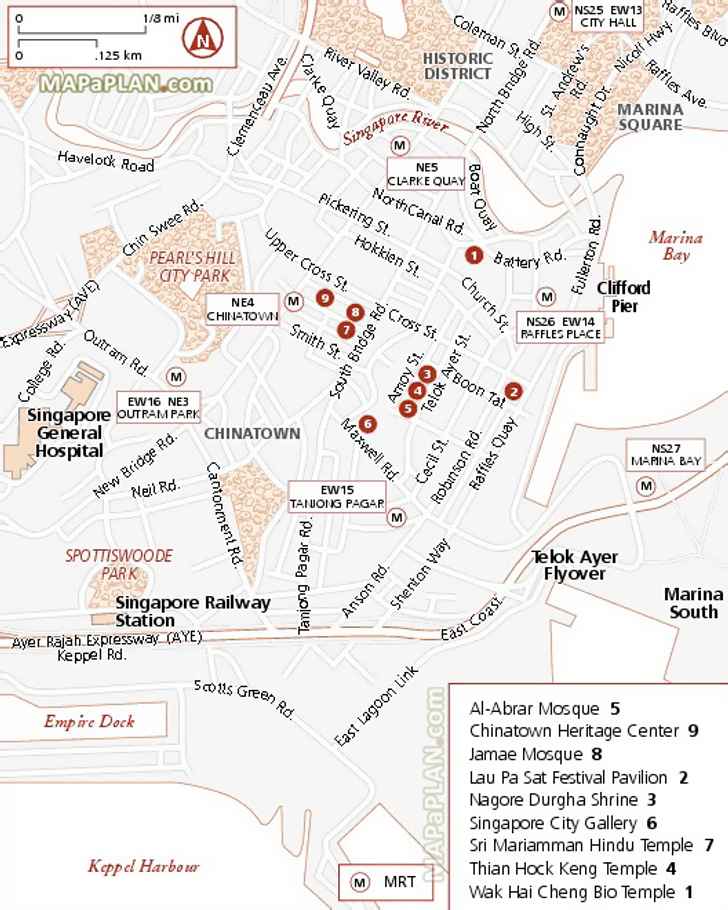 Map of top 10 attractions in Singapore
The typical top ten attractions are listed below. You can find the detailed locations of these places on the maps above.
Have a meal at a hawker food market
Chill out in the Botanic Gardens
Visit the Old Town of Chinatown
Explore Little India
Get closer to the nature at the Singapore Zoo, Night Safari and Jurong Bird Park
Have fun at Marina Bay Sands casino
Re-live Avatar at Gardens by the Bay
Get wild in the Bukit Timah Nature Reserve and Macritchie Reservoir Park
Have a cold drink by the Singapore River
Enjoy the adventures of the Sentosa Island
What are some interesting facts about Singapore?
Singapore consists only of one main island and 63 other tiny islands. Most of these islands are uninhabited.
Although English is the official working language and the most widely used language in Singapore, the national anthem 'Majulah Singapura' is actually sung in Malay.
The flying fox, the world's largest bat with a wingspan of up to 1.5 metres, can be found on Pulau Ubin, one of the islands off mainland Singapore.
The world's first night zoo, The Night Safari, is located in Singapore.
The Bukit Timah Nature Reserve in Singapore contains more species of trees than the entire North American continent.
The highest natural point in Singapore is Bukit Timah Hill, which is only 164 metres high (Singapore has a very flat terrain).
The most common Chinese surnames in Singapore are Tan, Lim and Lee.
Related keywords
2021, 2022, 2023, 2023, 2024, 2025, 2026, 2027, download, print, printable, free, detailed, aerial, bird's eye, guide, map, plan, planner, travel, sightseeing, visit, trip, tour, tourist, what to do, where to go, things to do, must see, top attractions, points of interest, places, sites, sights, buildings, spots, destinations, locations, landmark, museum, in a week, in 3 days, one day, city, route, metro, subway, underground, tube, bus, kids, chidren, top 10, top ten, popular, famous, interesting, highlights
Seating plans and charts of entertainment venues showing detailed seat and row numbers
High resolution, printable travel guide maps of cities showing top tourist attractions