Amsterdam top tourist attractions city travel maps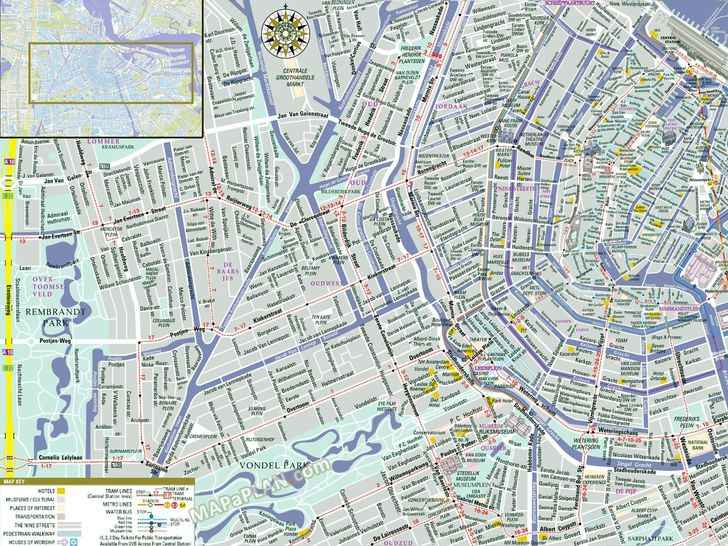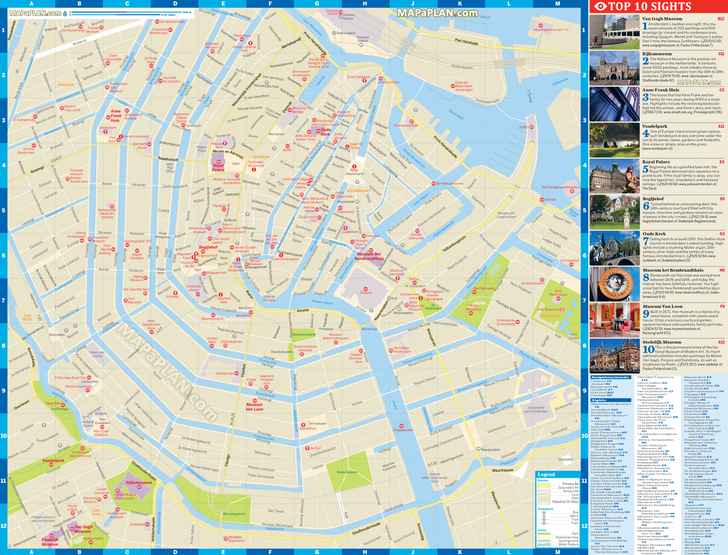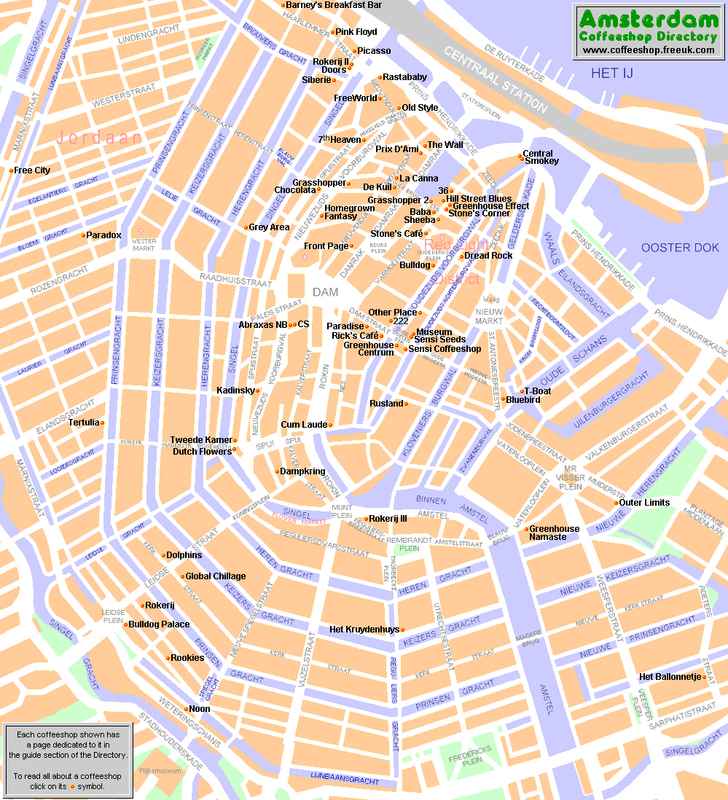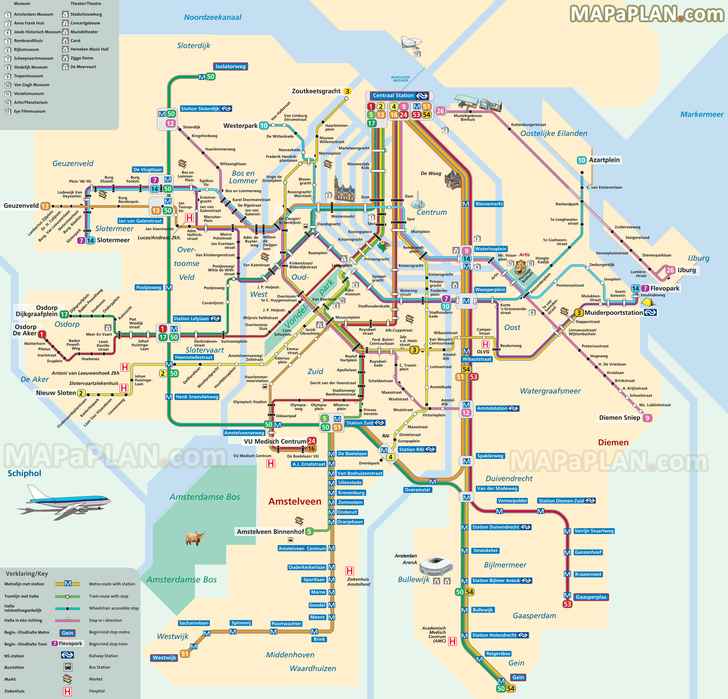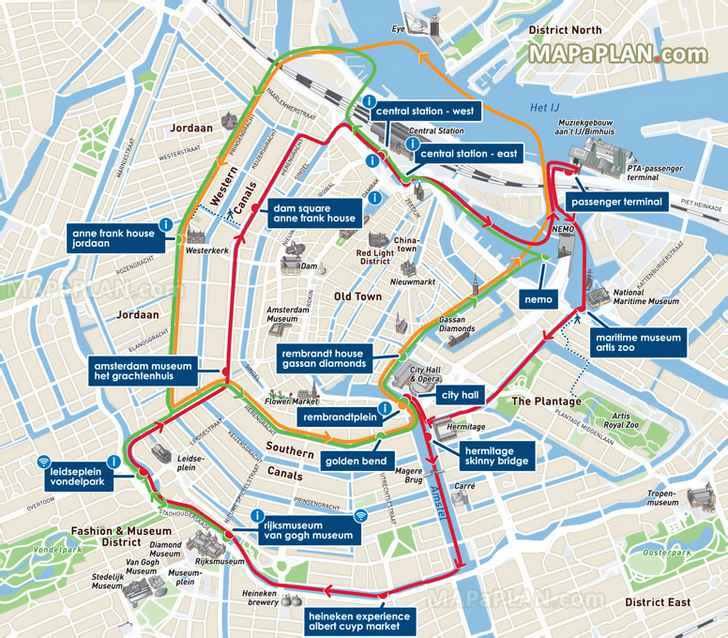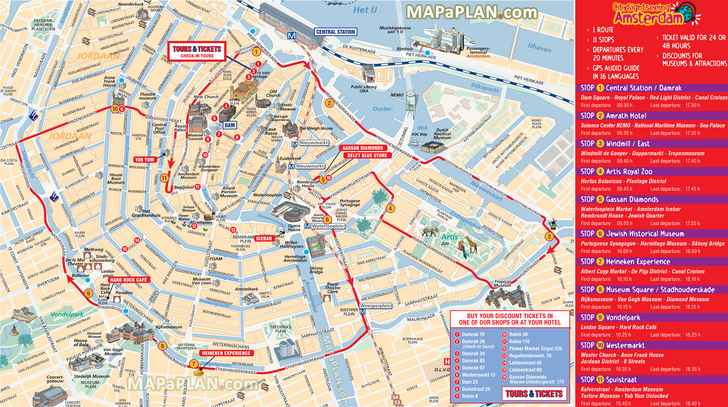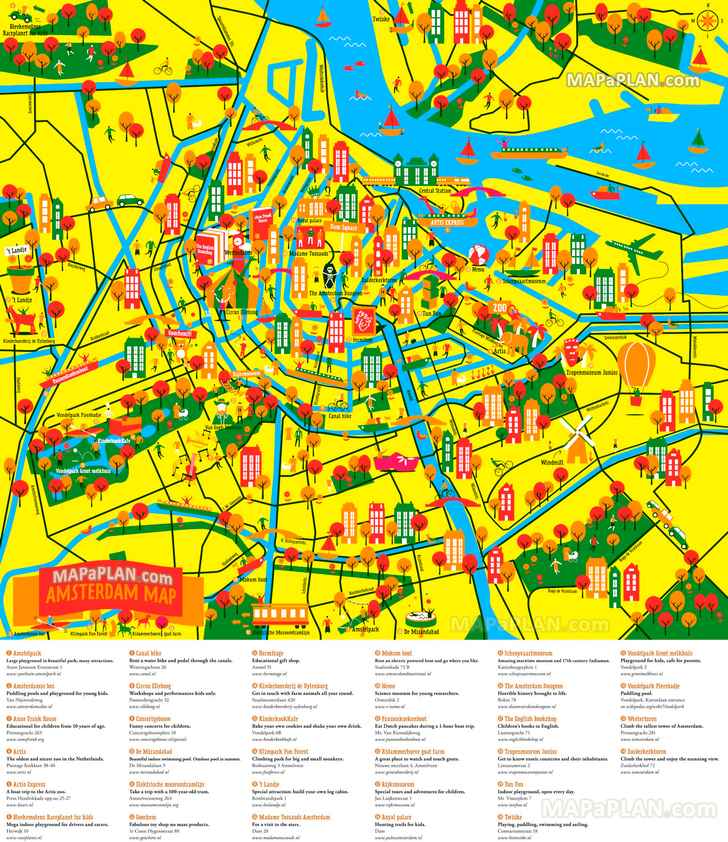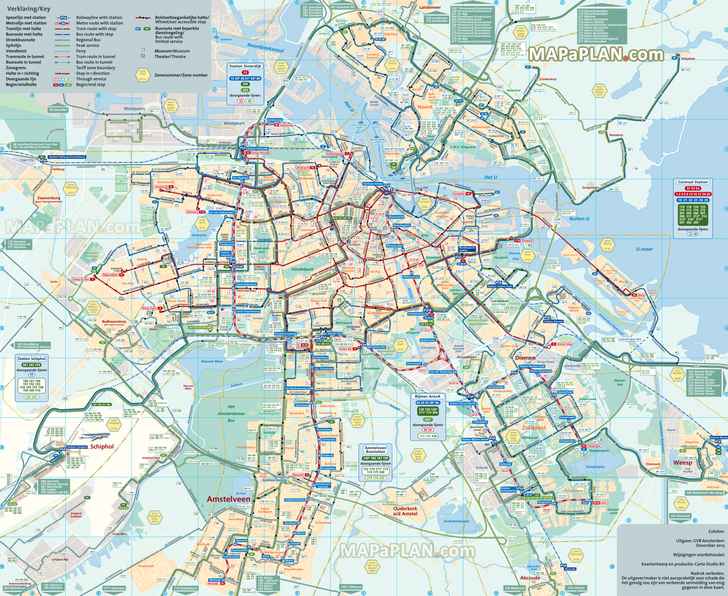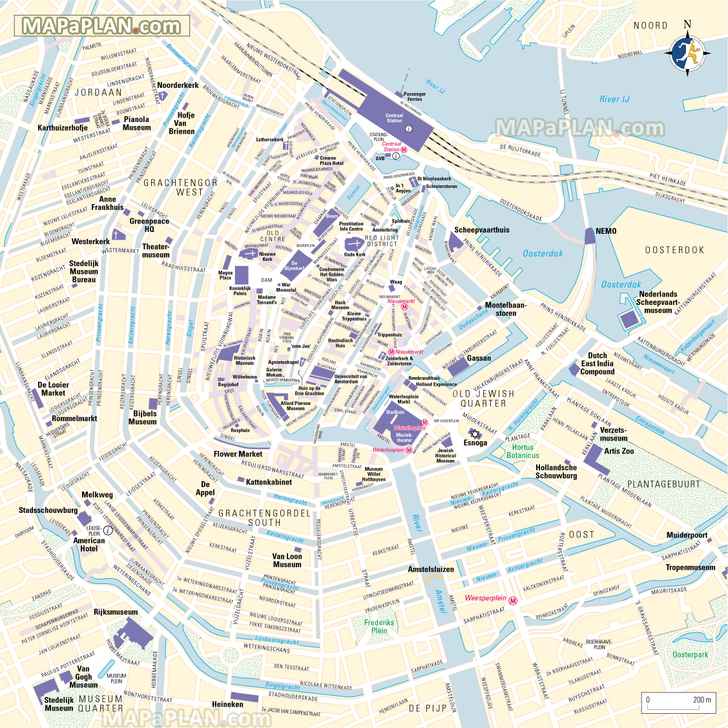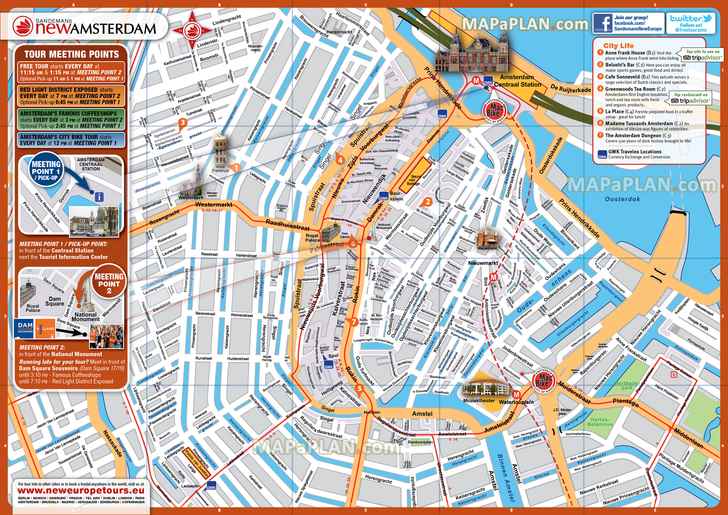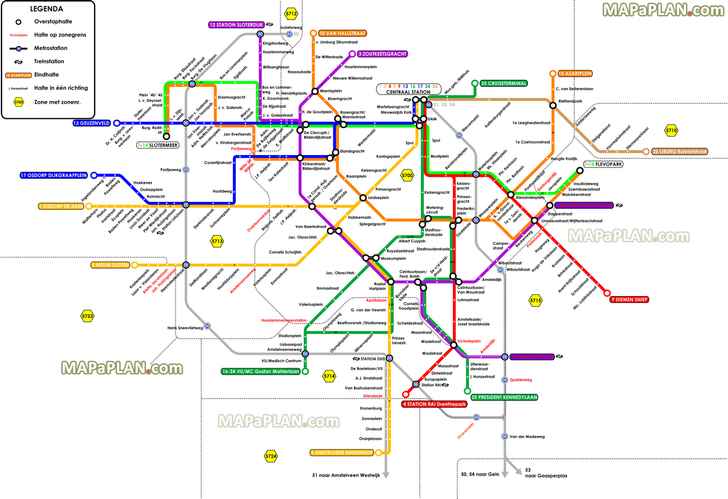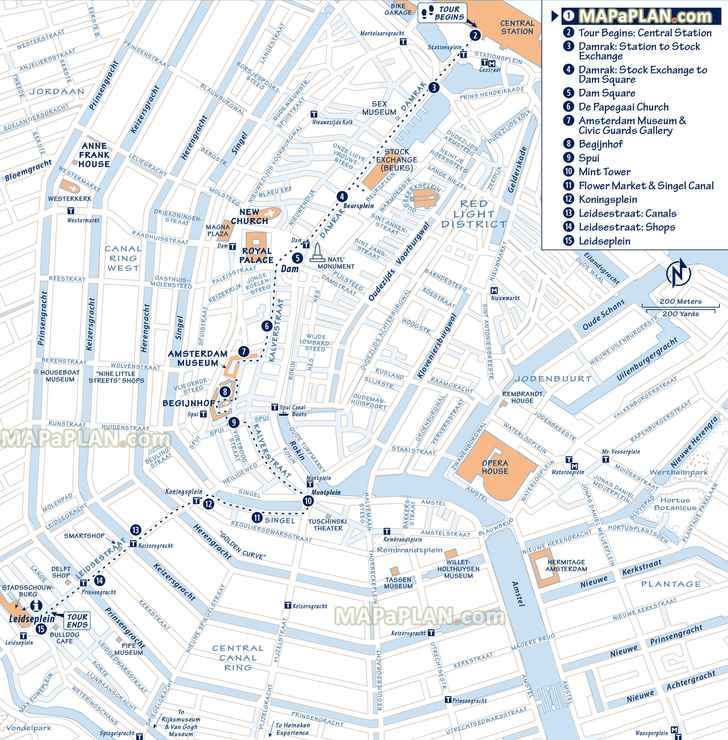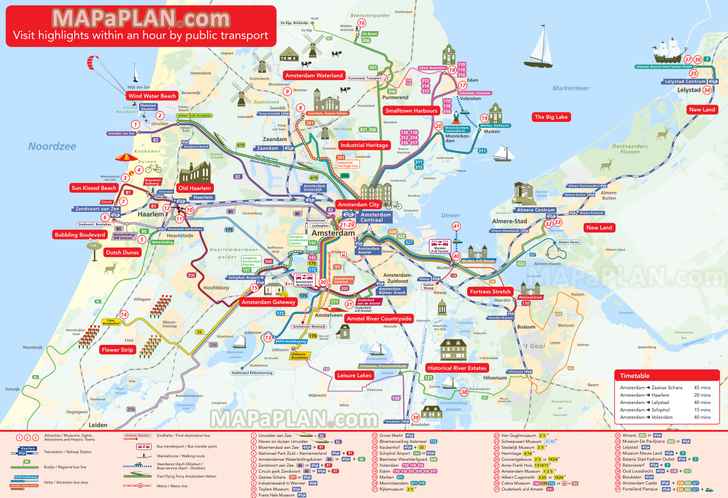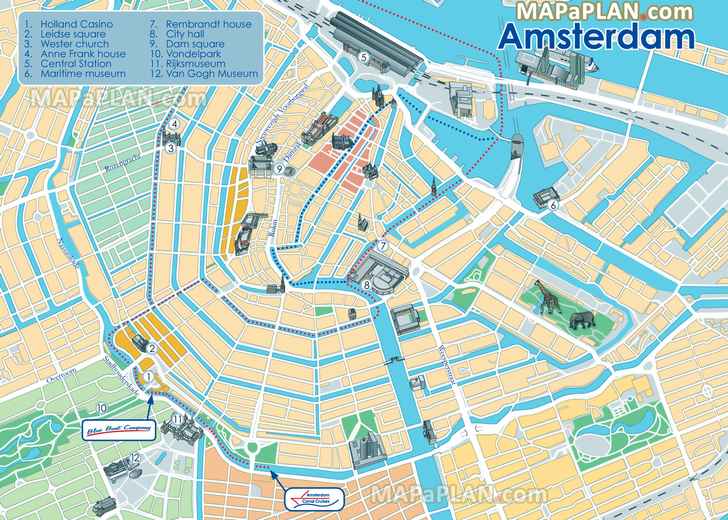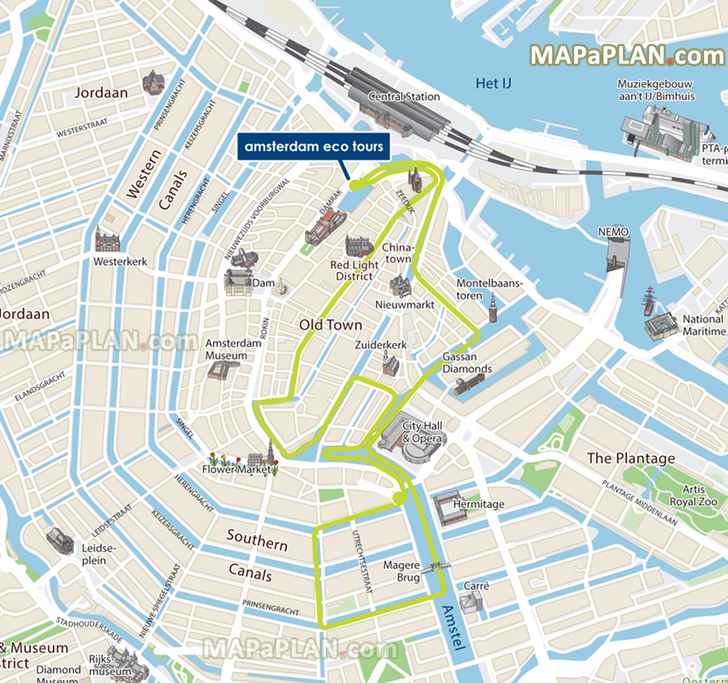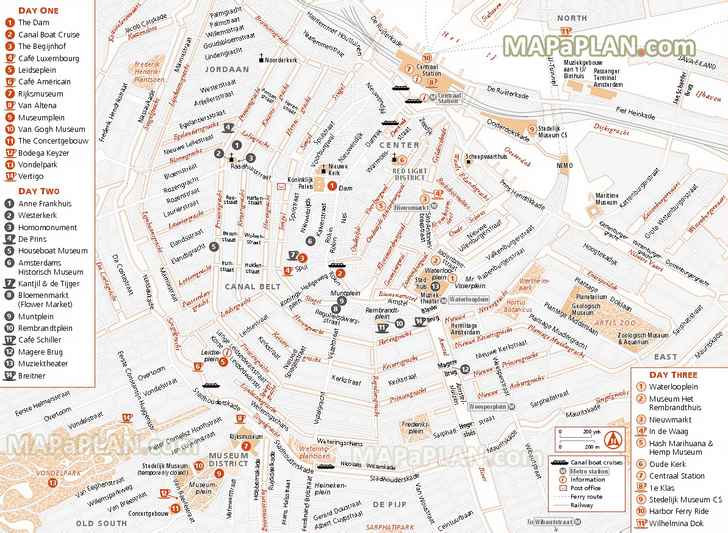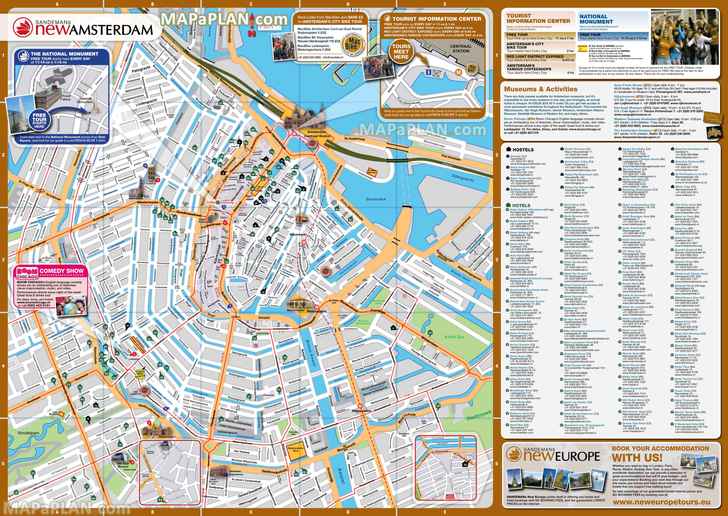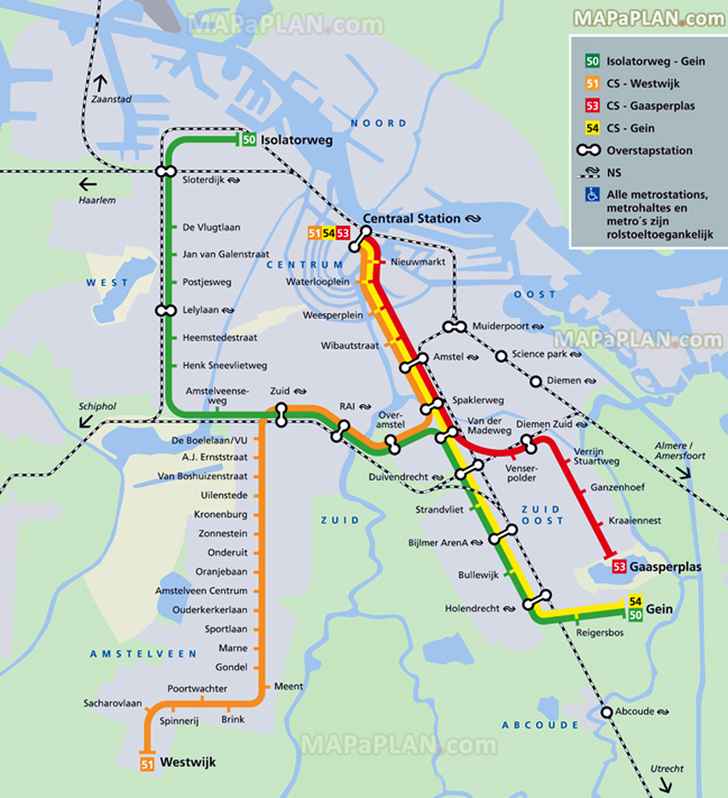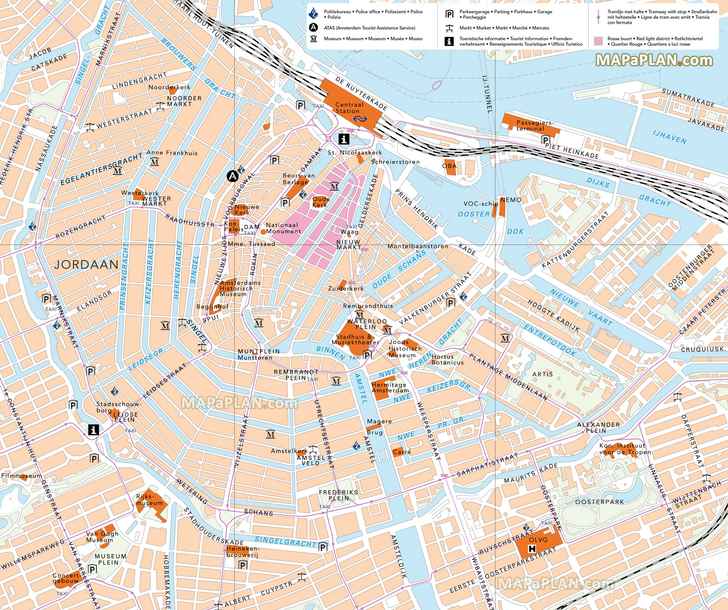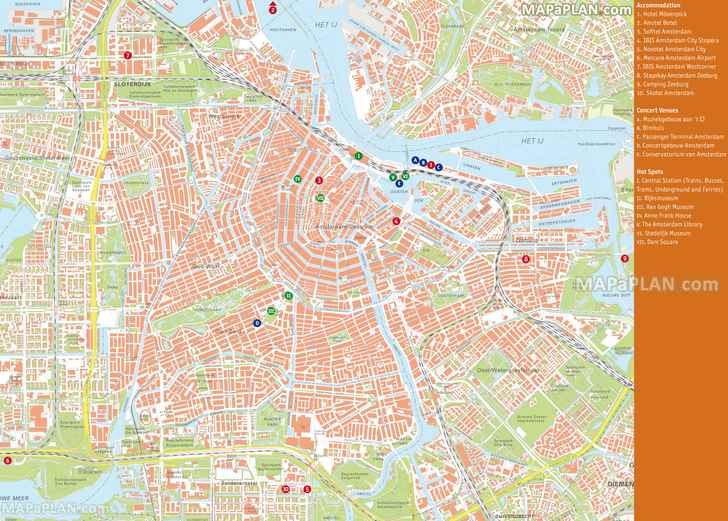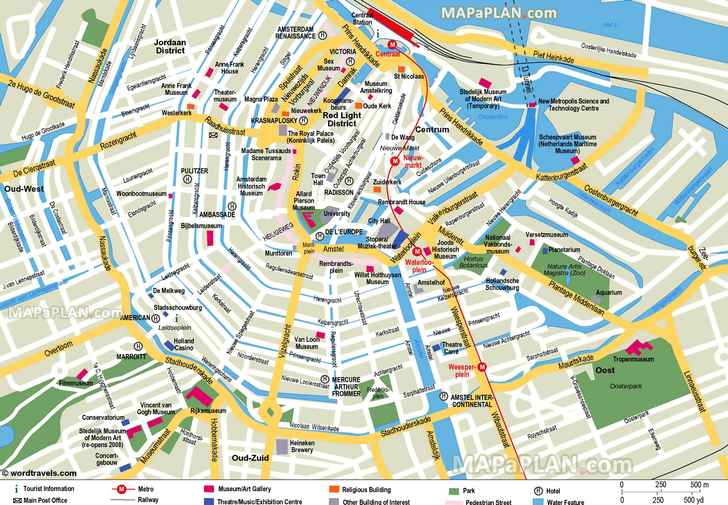 Map of top 10 attractions in Amsterdam
The typical top ten attractions are listed below. You can find the detailed locations of these places on the maps above.
Take a Canal Tour
Explore Dutch Art in the Rijksmuseum, Rembrandt House Museum, Van Gogh Museum
Visit Anne Frank House
Stop and smell the flowers in the Flower Markets
Take a stroll in De Wallen - Amsterdam's red light district
Ride a bicycle
Experience the Cannabis Coffeeshop Culture
Walk Through Vondelpark
Have a hunk of Gouda cheese stuffed in a fresh bread roll
Walk the famous '9 Streets' shopping district to pick up cutting-edge fashion
What are some interesting facts about Amsterdam?
By some estimates, Amsterdam has more bikes (1 million) than people (about 750,000). There are twice as many bikes as cars in the country.
Amsterdam is has a LOT of museums. Let's put things into perspective. Netherlands has more than 70 museums. Out of these, more than 51 are located in Amsterdam. The city has more museums per square metre than any other city in the world. There's a museum for everything here, from the life of a particular painter (like Rembrandt, for instance) to beer, tulips, sex or drugs.
A quarter of Amsterdam happens to be below sea level. At its lowest point, the city is 6.7 metres below sea level. Most of the country has been reclaimed from the sea, thanks to the ingenuity of Dutch engineers. In fact, several of Amsterdam's engineers were called in to help repair New Orleans' levies after Hurricane Katrina.
Amsterdam has more canals than Venice. While Venice is the most well-known canalled city in the world, this isn't because of quantity. Often called the 'Venice of the North,' Amsterdam boasts over 165 canals that compose a comprehensive network throughout the entire city.
Amsterdam has one of the most famous Red Light Districts in the world with window prostitution. There are almost 500 such windows in Amsterdam, next to brothels etc. Daily, about 1,000 prostitutes are working in Amsterdam and in a given year, the city sees about 8,000 different prostitutes.
There are over 200 'coffee shops' in Amsterdam where you are allowed to buy up to 5 grams of cannabis (marihuana or hash). Since the 1970s, buying of cannabis has been decriminalized. Five grams, by the way, is enough to stay sky high for several days. Most other drugs are banned, however.
In 2008, a tobacco smoking ban was introduced in Dutch cafes and restaurants, but you are still allowed to smoke marihuana and hash in Dutch coffee shops - if only you don't mix it with regular tobacco… That's bad for you, you see...
While Amsterdam is the capital city of The Netherlands, the Dutch government and parliament are located in The Hague.
Amsterdam has a rather large alternative money system (LETS). If you become a member, you can buy and sell bikes, furniture, hair cuts or translation services for 'noppes' (Dutch slang for 'nothing') instead of euros. Interestingly, 'erotic services' are banned.
Related keywords
2021, 2022, 2023, 2023, 2024, 2025, 2026, 2027, download, print, printable, free, detailed, aerial, bird's eye, guide, map, plan, planner, travel, sightseeing, visit, trip, tour, tourist, what to do, where to go, things to do, must see, top attractions, points of interest, places, sites, sights, buildings, spots, destinations, locations, landmark, museum, in a week, in 3 days, one day, city, route, metro, subway, underground, tube, bus, kids, chidren, top 10, top ten, popular, famous, interesting, highlights
Seating plans and charts of entertainment venues showing detailed seat and row numbers
High resolution, printable travel guide maps of cities showing top tourist attractions